Sve veće korišćenje robota i veštačke inteligencije podstaklo je Evropski parlament da predloži prve propise EU o pravnim i etičkim pitanjima u toj oblasti.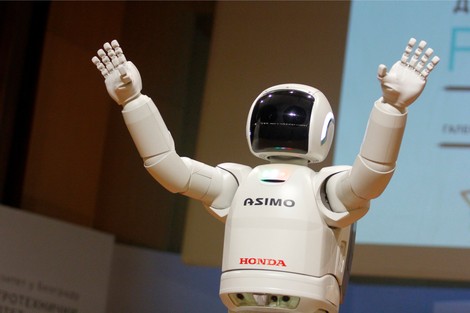 Odbor za pravne poslove EP izjasniće se sutra o nacrtu rezolucije o regulativi u robotici i taj dokument biće osnova za prvo zakonodavstvo EU o automatizaciji i robotima, preneo je danas Euraktiv Srbija.
Robotikom će se nadležni odbor EP baviti zbog potrebe povećanja bezbednosti, uvođenja kodeksa ponašanja i definisanja odgovornih za postupke robota.
Pisac naučno-fantastičnih romana Isak Asimov autor je "Tri zakona robotike" koji su prvi put uvedeni u njegovoj kratkoj priči "Ranaraund" (Runaround) 1942. Prvi od tih zakona glasi: "Robot ne sme da povredi ljudsko biće niti da nečinjenjem dozvoli da bude povređeno".
Više od 70 godina kasnije, zakoni koje je smislio Asimov postali su principi nacrta rezolucije koju će razmatrati EP.
Kako se navodi, u dokumentu je manje reč o zakonodavnoj inicijativi a više o setu preporuka Evropskoj komisiji od koje će biti zatraženo da sačini zakonski okvir za civilnu upotrebu robota. Ako tekst dobije odobrenje EP, prvi zakon o robotici EU biće tek na horizontu.
Uz etička pitanja i opasnosti sa kojima bi ljudi mogli da se suoče, političari u EU moraće da se pozabave i potencijalnim promenama u domenu rada kada zavlada automatizacija.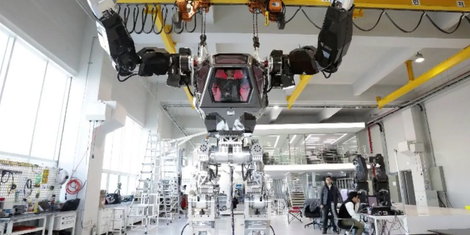 Roboti su uneli revoluciju u segment radnih mesta, i pored robota koji se koriste u industrijskoj proizvodnji, u velikoj meri upotrebljavaju se i softveri, poput "četbotova" (Chatbots) u "kol" centrima i digitalnih robota u marketingu društvenih medija.
Na tržištu EU lider u robotici je Nemačka. Prema podacima nemačkog udruženja sektora inženjeringa VDMA, prodaja je u 2015. porasla za sedam odsto i zabeležena je rekordna vrednost od 12,2 milijarde evra.
Kada je reč o industrijskim robotima, Nemačka prednjači u Evropi i drži četvrto mesto u svetu posle Južne Koreje, Japana i Singapura.
Prema podacima Međunarodne federacije robotike (IFR), u Nemačkoj na 10.000 zaposlenih radi 301 industrijski robot.
Evroposlanici strahuju da će sve veće korišćenje robota imati nesagledive posledice po tržište rada. U nacrtu rezolucije pominje se "početak nove ere" u kojoj će sofisticirani roboti, androidi i "drugi oblici veštačke inteligencije" pokrenuti novu industrijsku revoluciju koja će pogoditi sve nivoe društva.
U tekstu se Evropska komisija poziva da počne pažljivije da prati trendove u zapošljavanju kako bi se što bolje videlo gde radna mesta nastaju a gde se gube, s obzirom da neki automatizaciju smatraju "ubicom radnih mesta". Koliki je stvarni rizik po radna mesta, ostaje otvoreno pitanje.
Stručnjak za poslovne informacije Olivije Mendel (Olivier) rekao je za Euraktiv Nemačka da "u svakom slučaju to znači manje posla za ljude. To je svrha mašina, da zamene ljude i obavljaju određene zadatke bez pomoći ljudi".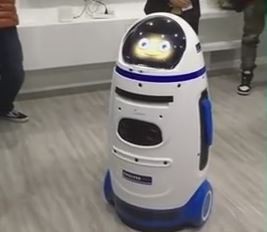 Profesor prava Erik Hilgendorf (Eric) očekuje "premeštanja" na tržištu rada i upozorava da će to biti slučaj i kod "zahtevnih profesija, poput bankarskih konsultanata, učitelja i novinara. Konačno, nijedna profesija neće biti pošteđena".
Hilgendorf dodaje da kao rezultat toga "nije samo politički poželjno, već i neophodno s pravne strane" razmotriti uticaj robotike na radna mesta.
Evroposlanici se istovremeno zalažu i za nove propise o zaštiti podataka, s obzirom na potencijal "inteligentnih mašina" za prikupljanje informacija i praćenje ljudi.
Mendel zaključuje da problem nije u korišćenju robota kao radne snage, već u tome kako će društvo iskoristiti povećanje efikasnosti. On očekuje da za desetak godina na mnogim radnim mestima zaposleni rade "samo četiri ili pet sati dnevno".
Međutim, stručnjaci i tu vide priliku i kažu da "treba da definišemo naše živote drugačije i učinimo da se više ne vrte samo oko posla".